Smart Home Connected and IAQ
Contractors Grow Their Business with Ferguson Smart Home Connected and IAQ
Shop like a Connected and IAQ Pro. As HVAC supply professionals we offer unique Connected and IAQ advantages over the competition also with premium HVAC equipment, parts, tools, product knowledge and business solutions.
Beat the heat! Bring these direct mail coupon cards featured below into your local Ferguson retail stocking locations and save on $250, $500 and $1000 in Resideo product purchases.
GET ANSWERS to Contractor questions:
Weekday virtual job help and support
Which products work best for residential and commercial jobs
Schedule virtual business online consultations
Request contractor installation training and in-home sales training, programs and tools
Learn to sell more with Connected and IAQ Contractor Development Programs
GET ANSWERS to Customer questions:
Greater control of home energy usage
Healthy air indoor comfort
Remote control of home functions
Maximizing home security
Managing all your devices from one place
Each month you will receive a Direct Mail Coupon Card with savings of $250, $500 and $1000 in Resideo product purchases. You will also earn Resideo Contractor Apparel. Start saving immediately with our Connected | IAQ monthly promotions and Contractor Development Programs.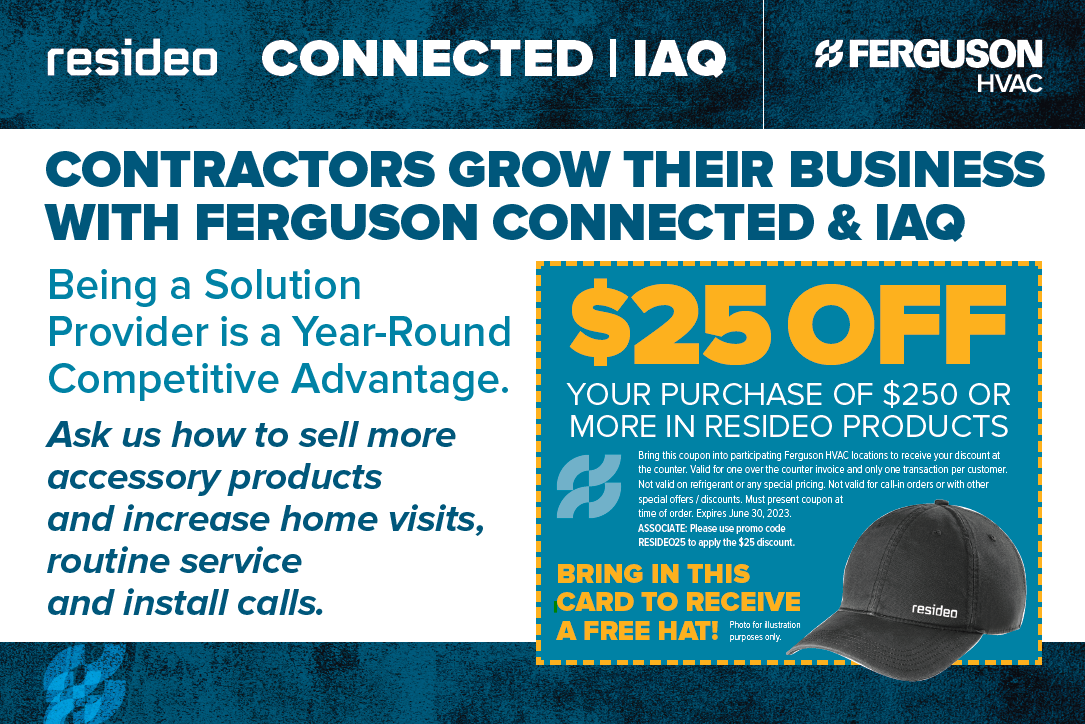 Save in April with $25 OFF by presenting this direct mail card to a Ferguson Associate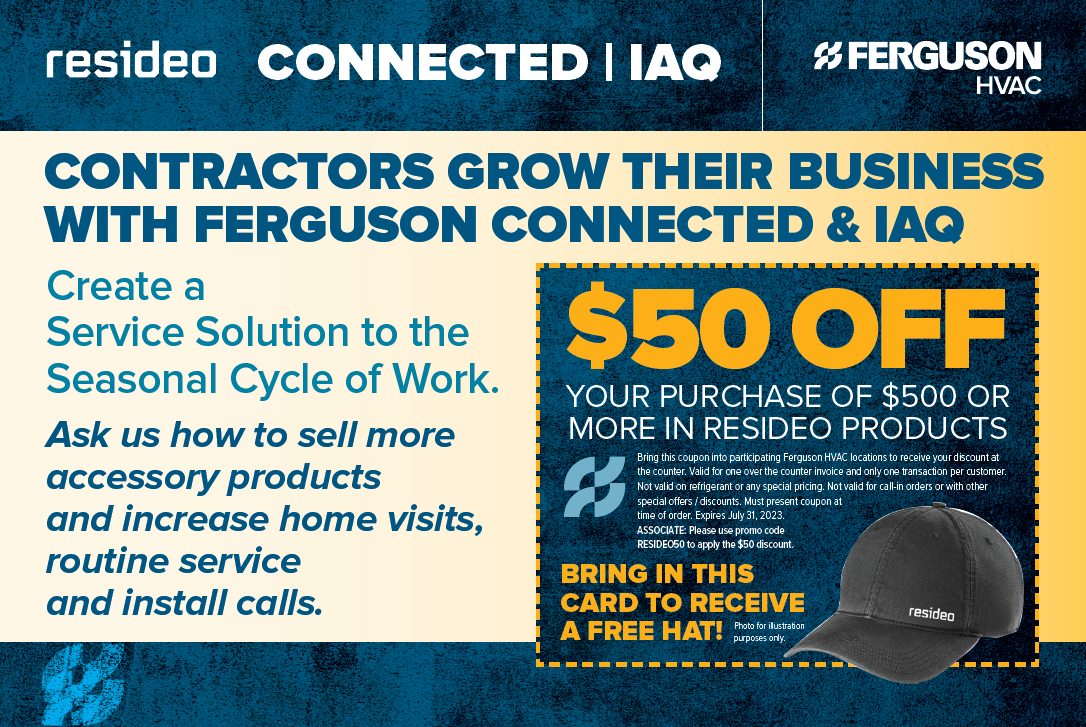 Save in May with $50 OFF by presenting this direct mail card to a Ferguson Associate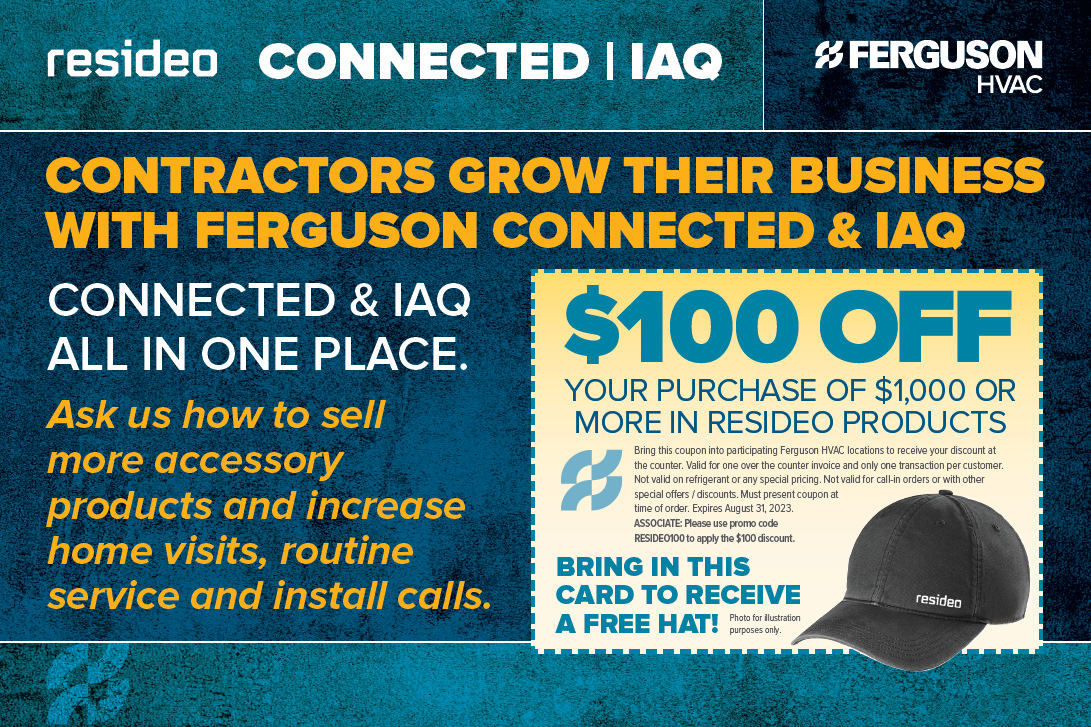 Save in June with $100 OFF by presenting this direct mail card to a Ferguson Associate