Ferguson Overview
Ferguson is a leading value-added distributor in North America providing expertise, solutions and products from infrastructure, plumbing and appliances to HVAC, fire, fabrication and more. We exist to make our customers' complex projects simple, successful and sustainable. Ferguson is headquartered in the U.K., with its operations and associates solely focused on North America and managed from Newport News, Virginia.
With 1,700+ locations spread across the U.S. and Canada, we are a North American business. But we're a local business too – the majority of our customers operate within 20 miles of their home base and may visit their local branch several times a week. We therefore look to build long-term relationships with our customers by providing a great experience, in branch or online, rooted in exceptional service.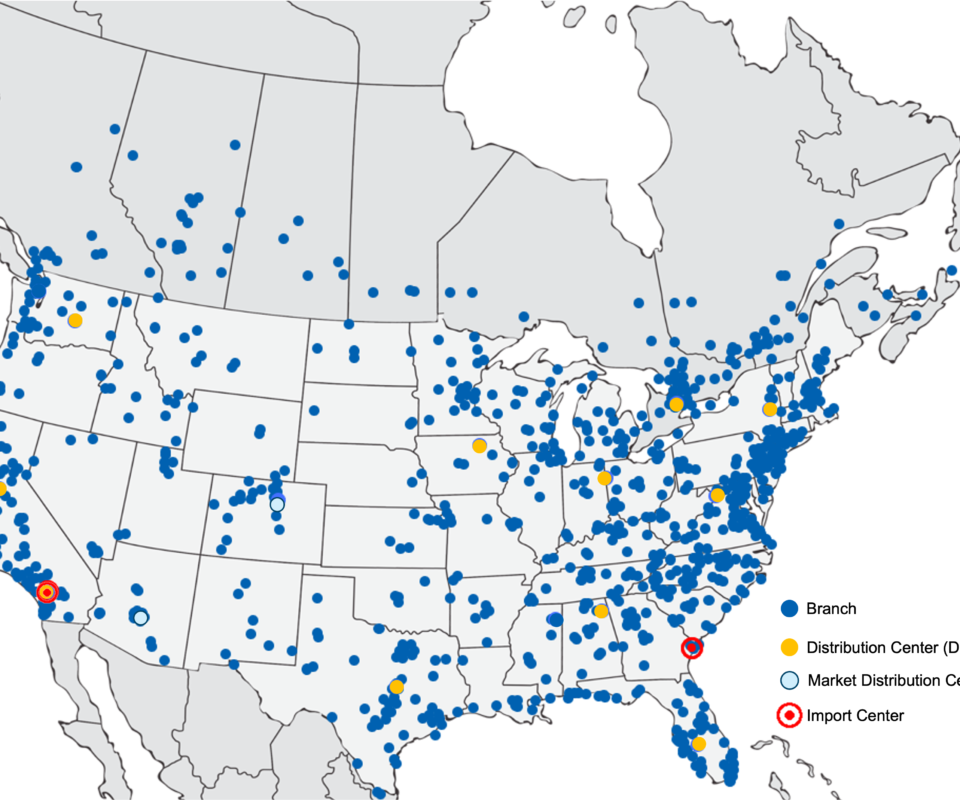 Serving Customers Throughout North America
We have an extensive network that places us within 60 miles of 95 percent of our customers in North America.
3,600+ Associates throughout the company
1,720 Locations across North America
37,000 Suppliers manufacturing products
Our company has a unique culture and a tradition of supporting civic, cultural, educational and environmental activities. We are committed to the highest standards of ethics, from helping our customers select green product solutions to providing a safe and secure workplace environment.