April 12, 2023
IAQ Solutions with AprilAire & Honeywell
What is IAQ? Indoor air quality, or IAQ, is becoming pervasive and the inclusion of IAQ solutions as a standard HVAC service is growing. From single-family homes to multifamily properties, hotels, office buildings, schools and any other structure that could be named, consumers want better indoor air, and the demand is here to stay.
It is important to understand the types of products available to improve air quality in homes and businesses. HVAC IAQ products on the market today can be divided into four main categories:
Air purification and sanitation products clean the air by eliminating biological contaminants and volatile organic compounds, or VOCs. Air purification and sanitation solutions include air scrubbers (or air cleaners), UV lights and bipolar ionization.
Filtration products act as a barrier and minimize the spread of dust, pollen and bacteria in the air.
Ventilation products force fresh outdoor air into spaces to dilute stagnant air within a structure and solve for inadequate ventilation.
Humidity control products maintain moisture levels between the ideal range of 30% to 60%. This makes it harder for germs and pathogens to live in the air and on surfaces.
---
Honeywell Home by Resideo
From Smart WiFi connected and programmable thermostats to humidifiers, home ventilation and air purifiers, Honeywell Home by Resideo products help bring greater control and a cleaner, more efficient home.
Air filtration: today's tightly built homes can trap dust, allergens and potentially hazardous contaminants in the air. Honeywell Home air filers from Resideo help provide cleaner air by capturing a high percentage of harmful airborne particles, including smoke, dust, pet dander and more from the air. Shop Honeywell Home by Resideo air filters here.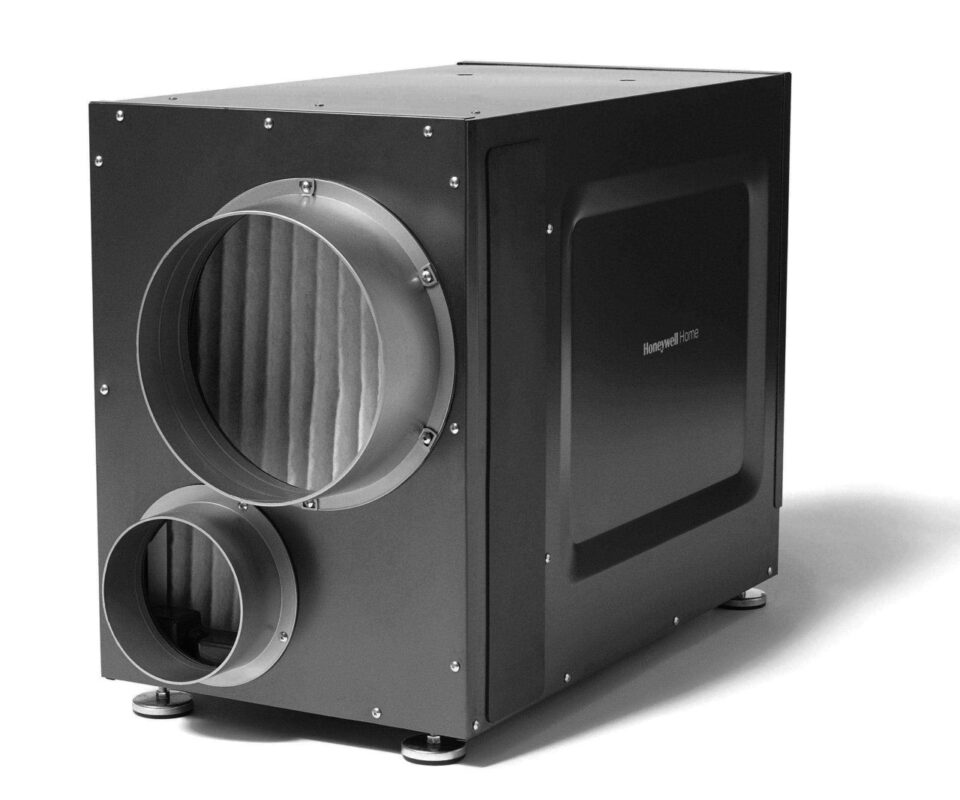 Dehumidifiers: Honeywell Home dehumidifiers from Resideo remove moisture from the home to help maintain desired humidity levels. Excess humidity level promotes mold growth and condensation and may even contribute to increased energy usage. The whole home dehumidification system evenly removes moisture from the home (65 pints per day up to 120 pints per day) to create the desired indoor humidity levels. Shop the whole home dehumidification system here.
Humidifiers: help balance the humidity levels in the home for optimum comfort. Choose from whole-home humidifiers, evaporative humidifiers or steam humidifiers to fit your needs. Shop humidifiers here.
Ventilation: with Honeywell Home ventilators from Resideo you can have fresher air. Specific models are designed for humid or cold climates to help eliminate heat loss or prevent excessive moisture from entering the home when running. Shop Honeywell Home by Resideo ERV here or HRV here.
AprilAire
It is time to care about healthy air with AprilAire.
Air Cleaners: help keep the HVAC system running efficiently and smoothly with an AprilAire air filter. Reduce maintenance time, cost, and upgrade performance over standard 1-inch filters with the patented self-seal technology that traps harmful airborne particulates. MERV 13 and MERV 16 filters were included in Consumer Reports' 2022 Air Filter Ratings. Shop AprilAire cleaners here.
Dehumidifiers: the air in basements and crawl spaces are the same air that's being breathed in the home's living spaces. Moist air is the perfect breeding ground for pests, airborne viruses, mold, and mildew. AprilAire Dehumidifiers are ideal for dehumidifying your whole home, basement, or sealed crawl space. Set up is easy and maintenance is low, with no messy trays to empty, and simple filter cleaning or replacement. Shop Aprilaire dehumidifiers here.
Humidifiers: maintaining proper humidity is important to maintaining healthy air in the home. Dry air can lead to scratchy throats, damage to furnishings, and airborne viruses. Shop AprilAire Humidifiers here to maintain healthy air in the home.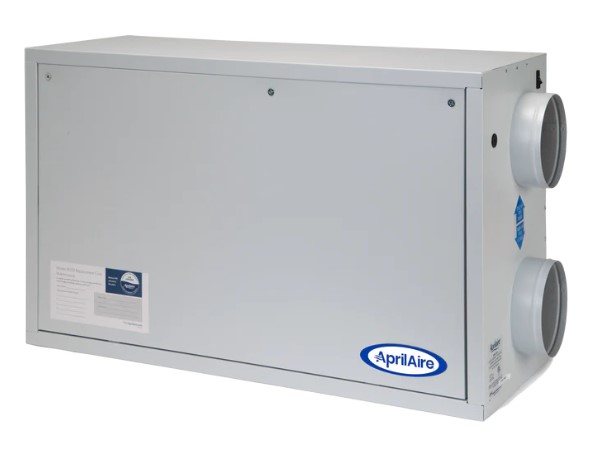 Ventilation: The EPA estimates the air inside homes is up to 5 times worse than the air outside. Homes without proper ventilation suffer from high levels of humidity and poor indoor air quality. Deliver fresh air and Healthy Air into your home to reduce odors, dander, airborne viruses, and mold. Shop the Aprilaire 8100 ERV here.