March 28, 2023
PROSELECT® Force Boilers
PROSELECT FORCE proudly carries a variety of durable boilers that are trusted to withstand the consistent demands of everyday use.
PROSELECT® FORCE Boilers are offered exclusively by Ferguson. With an array of options and availability in various sizes, the PROSELECT® FORCE Boilers family of high-efficiency boilers is #1 in the hydronic industry.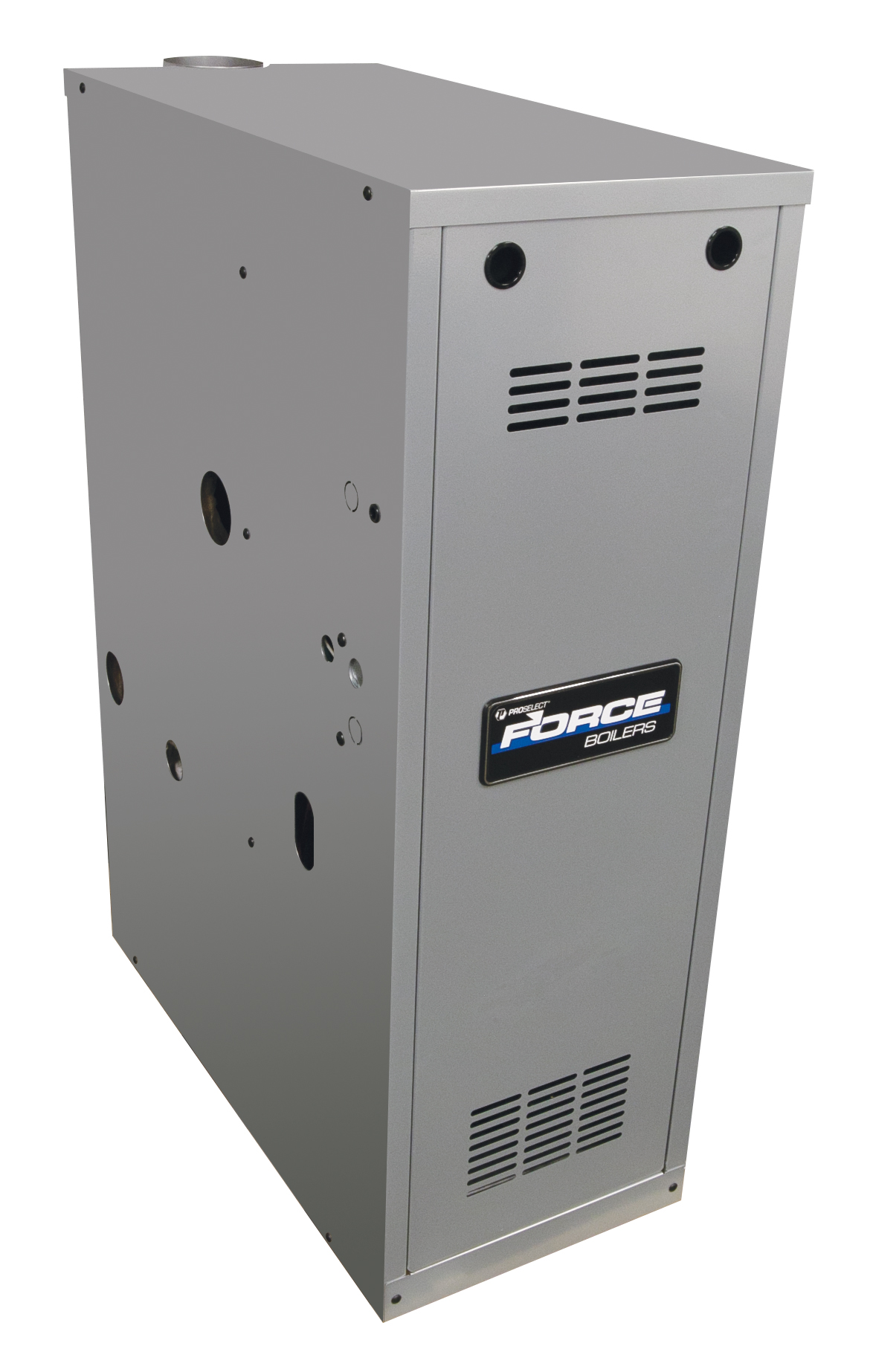 Gas-Fired Cast Iron Water Boiler
84% AFUE – meets DOE 2021 regulations
NEW DESIGN!

Can be piped from either side (industry standard locations)

Concealed controls and components
Hydrolevel® Hydrostat™ 3200 combination high limit/circulator relay control

Energy-saving thermal targeting software

Outdoor reset available (not included)

Honeywell® S8610 electronic ignition control & Honeywell gas valve
Grundfos® Alpha 2™ circulator
Built-in draft diverter
Drop-in replacement boiler in most installations
Reliable cast iron heat exchanger
Steel nipples
Limited lifetime warranty on heat exchanger, 1-year manufacturer's warranty on parts
Automatic vent damper
Roll-out switch, spill switch, ASME relief valve (30 psi)
Trapezoidal legs with nylon glides – permit easy positioning during installation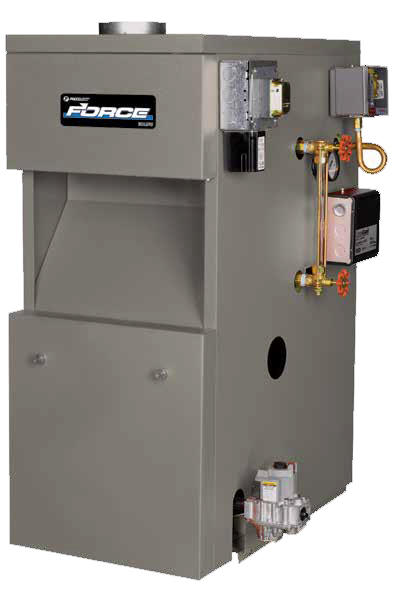 Gas-Fired Cast Iron Steam Boiler
Natural gas (LP conversion kit available)
Electronic ignition
Built-in draft diverter – fits in low spaces
Cast iron heat exchanger, meets ASME boiler code and pressure vessel code
Metal section connectors resist chemicals, increase the life of the boiler
Fully assembled
10-year limited warranty
Fully packaged
Insulated jacket
Pressure limit
15 psi safety valve, drain valve & Honeywell gas valve
Hydrolevel probe-type LWCO
Steam pressure gauge
Built-in draft diverter
Flame roll out switch & blocked vent switch
Vent damper
For more information on PROSELECT® FORCE Boilers, contact your local Ferguson HVAC branch.