August 17, 2023
Rheem® Supercharged Step-up Program
Earn a 10% Incremental Rebate when you purchase Rheem from September 1 – December 31, 2023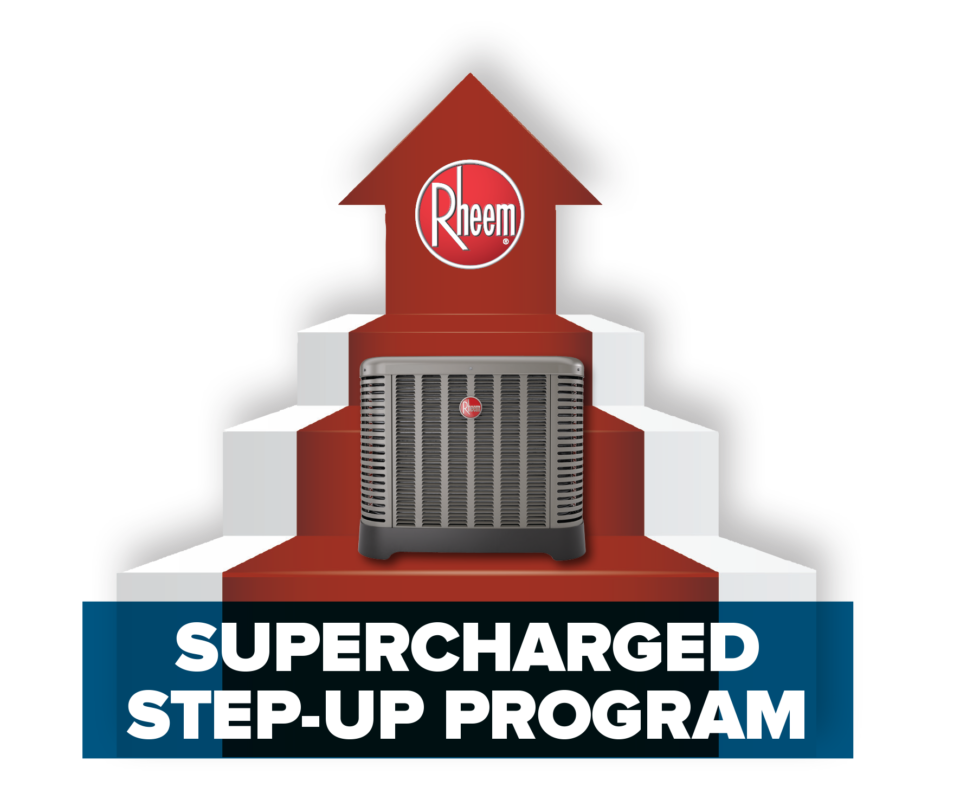 Upon approval into the program, dealers who purchase a minimum of $50,000 in Rheem products will earn a rebate on all incremental purchases if their 2023 purchases exceed their established baselines by the incremental "value":
a. Rebates are paid on incremental purchases only, not back to dollar $1.00.

b. Incremental Purchases above baseline from 9/01/23 – 12/31/23.

Baseline will be calculated from your 9/01/22 – 12/31/22 sales.

Program is based on a calendar year with rebate payments made in the first quarter of 2024 as a credit on dealer's Ferguson account.

*Rebate excludes any dealers and contractors already set up on national programs. Contractors enrolled and receiving a rebate from other programs are not eligible for this program. Equipment purchases for Multi-Family projects are excluded for this rebate program. Contractors cannot be enrolled in both Supercharged and Standard Step-Up.