Virtual Pro Assist
Real-time remote jobsite support
Ever been stumped by messy wiring? Can't find the part you're supposed to replace?
Need another set of eyes on a problem you've been working on all day?
Virtual Pro Assist is like having a technical service advisor on site with you. This easy-to-use
intuitive and innovative software brings the real-time remote jobsite support to you.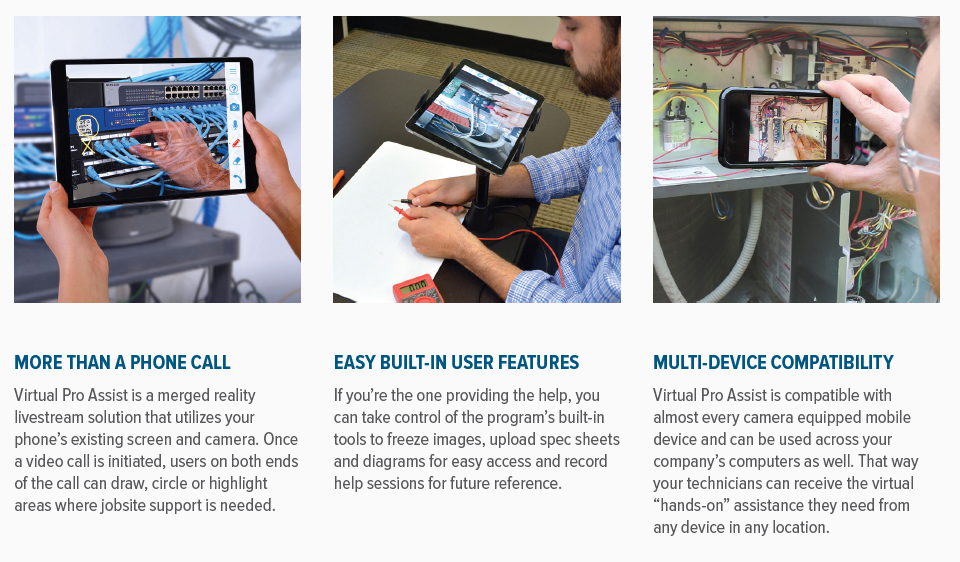 All of this for just $360 per year*!

Speak with one of our associates today to set up a demo of Virtual Pro Assist.