October 20, 2023
We Are Moving
Our Madison Ferguson location has outgrown our current facility. We are excited to officially announce the transition of our office, warehouse, counter and Hot Water Products to our new location on Monday, November 6th, 2023.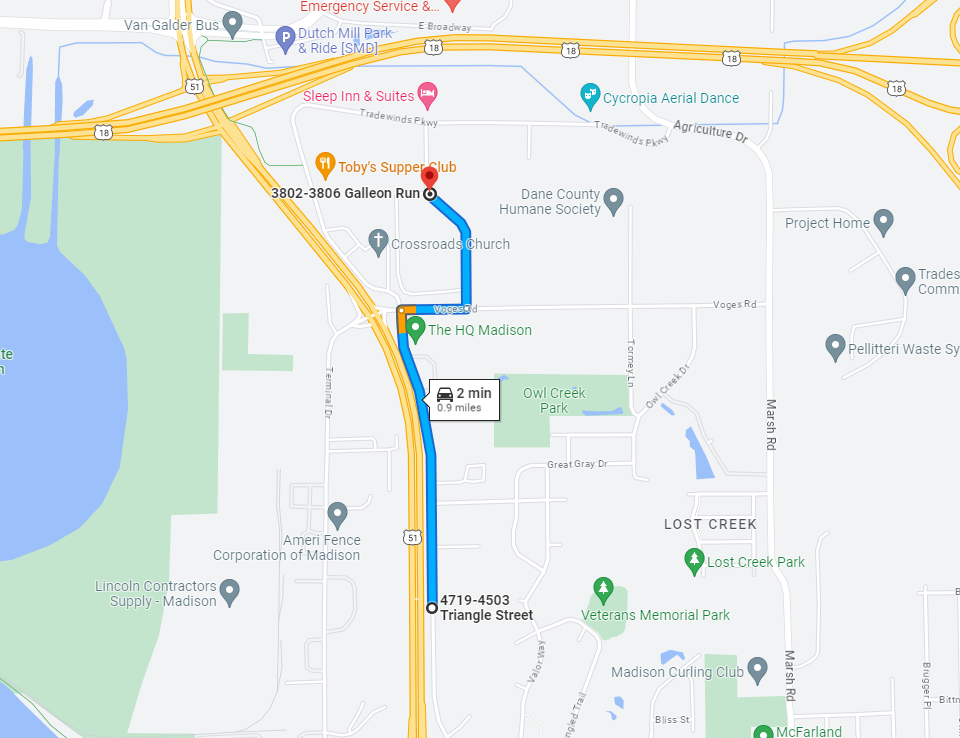 Our new address is right up the road from our current location:
3802 Galleon Run
Madison, WI 53718
(608) 838-9857
This move raises our square footage from 38,000 to more than 150,000! The expansion brings significant amounts of inventory forward to service you today. We are expanding our offerings to dual trade and HVAC customers, adding in HVAC to better support your needs.
Major upgrades to the new building, include:
Outdoor lockers for 24/7 pickup. No more rushing to pick up material left outside after normal business hours. Our new locker system will allow you to pick material up on your own time while giving you peace of mind that your material is secure.
Dedicated will call counter. Avoid waiting in line with customers ordering at the pick-up counter. Orders submitted, we will have them ready in 1 hour or less!
Large training room. We will have a 48-person training room to hold CEUs and local trade association meetings. Partner with us to help with your trainings! Please do not hesitate to reach out to Adam Chew at adam.chew@ferguson.com or 608-438-6675 or your sales associate.
Indoor pipeyard. All of our pipe will now be stored indoors. Clean storage of pipes will help support the cleanliness of installs in a temperature-controlled and UV-protected environment.
Indoor pipe loading. We will have the ability for our customers to pull right inside our warehouse to load. No more worrying about strapping pipe down in inclement weather, or slips, trips, and falls in icy conditions.
Our showroom will remain at our current location at 4505 Triangle Street in McFarland. They will be joining us at the new location within the next year, as we build out the brand new showroom in our new building. The new showroom will be a flagship facility in the state. This will raise the square footage from 2,500 to 12,500. More to come on that exciting news in the coming year!