April 2, 2023
Join Ferguson On Bluon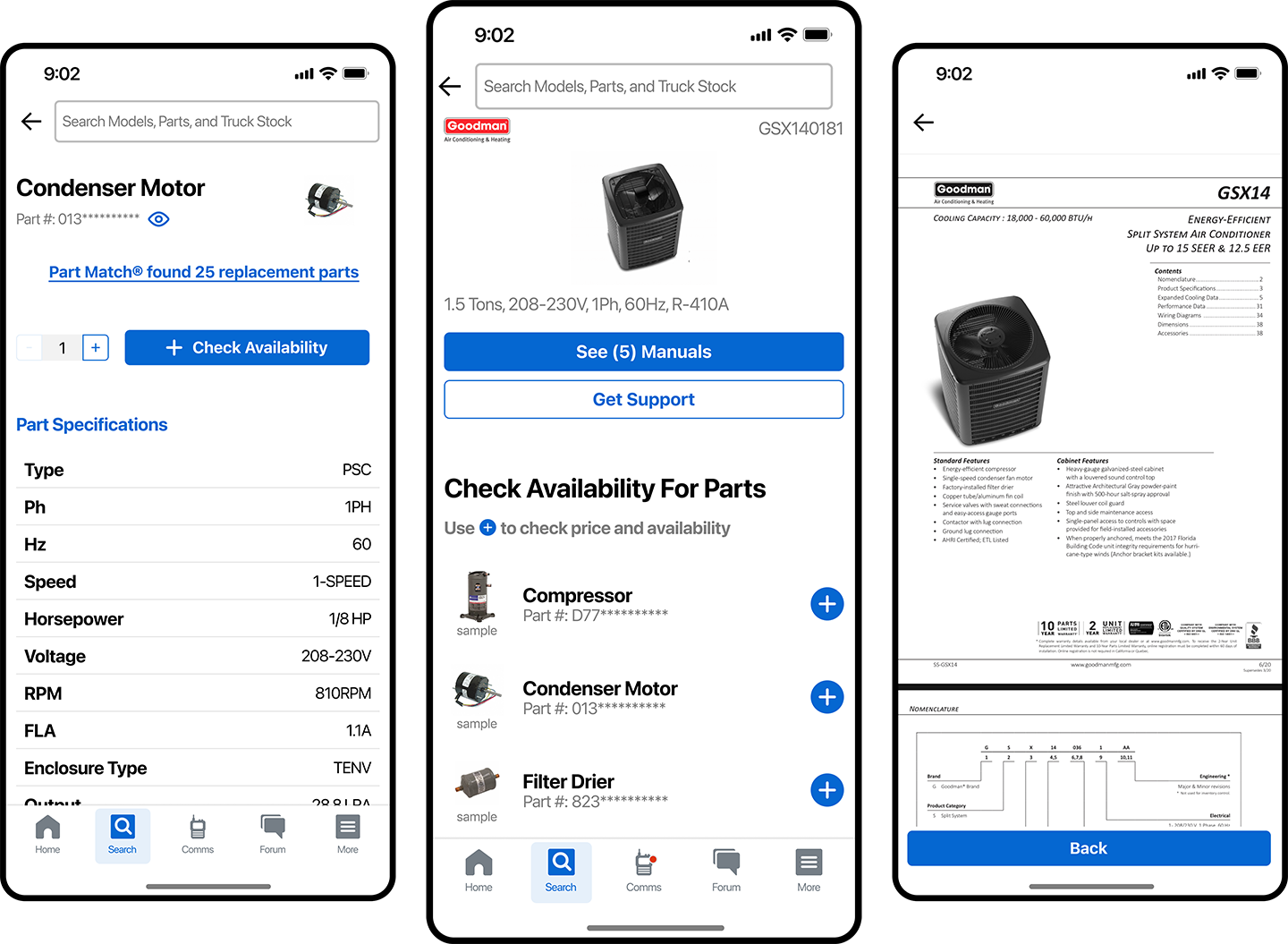 Access 24/7 live support so you never have to face problems in the field alone. With the innovative Bluon app, HVAC contractors tap into a growing network of more than 151,000 industry veterans with the pro hacks you need to serve your customers more efficiently.
How Bluon Supports HVAC Technicians
This free app delivers on-the-spot HVAC support right in your pocket. Bluon provides heating and cooling technicians access to:
A database of 500,000+ HVAC units (manuals, part lists, controls, support FAQ)
24/7 Live tech support
Helpful tools, calculators and reviews
A discussion forum with vetted HVAC technicians
Certifications and training modules
Get the support you need to tackle every project, large or small, on time and on budget.
What's New in Bluon 2.0
The newly updated app features a redesigned home screen and search functions as well as various new features to make your experience more streamlined including:
Check product availability in 3 clicks
Schedule Pick-up, Delivery, and Shipment Requests
Rapid part delivery with tracking from Curri (where available)
Earn Bluon points as you use the platform, and redeem for gift cards
New Suppliers' Store Page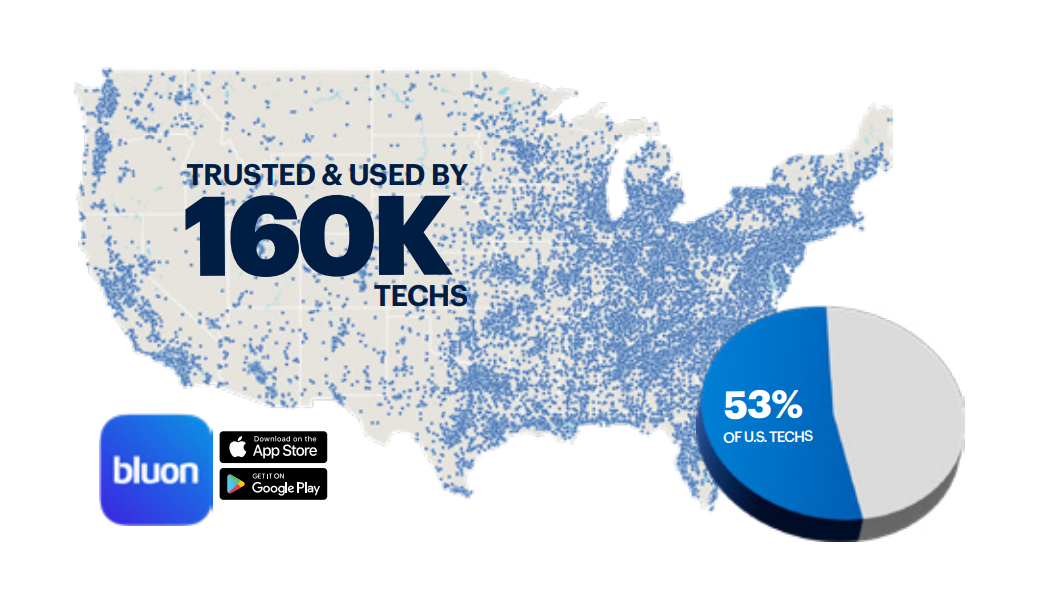 Set up your free Bluon account in minutes
To ensure you're getting practical advice from HVAC industry veterans, Bluon sets up a short phone call once you've downloaded the app and created your account. You'll gain free access to Bluon in about 10 minutes.
Favorite Ferguson on Bluon
Don't miss out on a feature that allows you to find and buy replacement parts from your favorite distributors even faster. Favorite Ferguson as your distributor on Bluon to join thousands of users with streamlined access to our vast inventory.
Download on the App Store or Google Play.