May 11, 2023
L5 WiFi Water Shutoff Valve
The smart way to help prevent water damage
Thanks to advancing technology, your customers can enjoy safer, smarter, more connected homes. The Resideo Braukmann L5 WiFi Water Leak Shutoff Valve is a perfect example. When a water leak is detected, this device automatically shuts off the water flow at the source, protecting their residence from potentially expensive damage.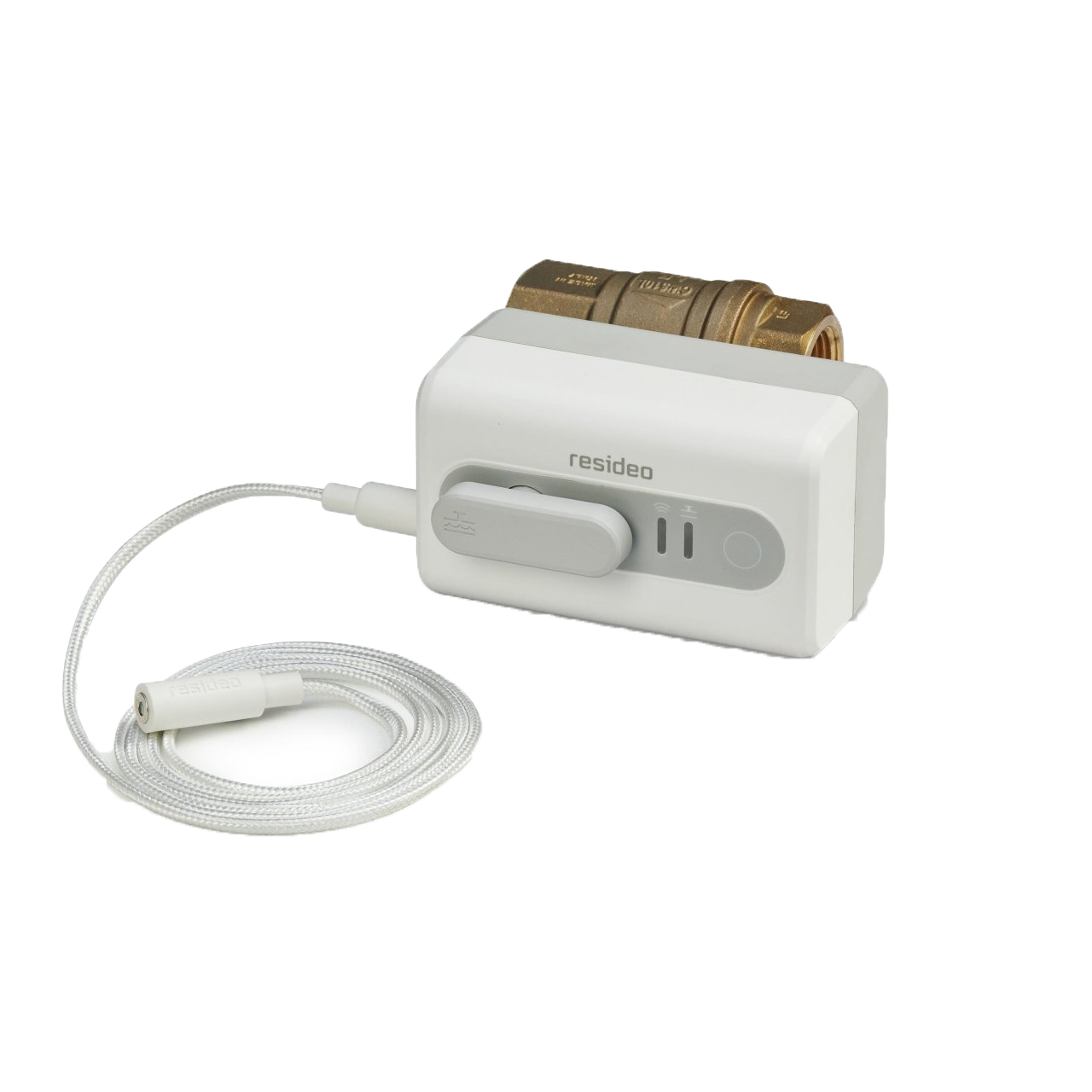 Connected and in control
The Resideo App can be setup as a water leak detection control panel with notifications, customized alerts, and pre-set shutoff locations. The wireless functionality means customers can control their home's water from anywhere.
Automatic and accurate
The Shutoff Valve shuts off the home's water supply when it detects water via the 5-ft sensor cable attached to the device. Extend the leak detection range up to 500-ft by adding additional Sensor Cables.
Even better together
Easily pair the Shutoff Valve with any Resideo WiFi Water Leak and Freeze Detectors for reliable water detection and an automatic shutoff response.
Be their pro
Customers can set alerts on the Resideo App to notify you of any leak or shutoff events so you can provide the support they need right away.
Watch the video.