June 2, 2023
Yellow Jacket Tools
Yellow Jacket has seven decades of expertise crafted into each tool. From well-engineered refrigerant recovery equipment to vacuum pumps and hoses, Yellow Jacket has easy-to-use tools that are guaranteed to be precise. Ferguson HVAC is proud to say we stock a large variety of Yellow Jacket products.
Manifold with Hose (R42004)
This manifold has a full port design with 2 valves. With a 60 inch Plus II hose set and ¼" flare fittings, this manifold is compatible with multiple different refrigerant types. This tool provides extreme accuracy in critical charge readings.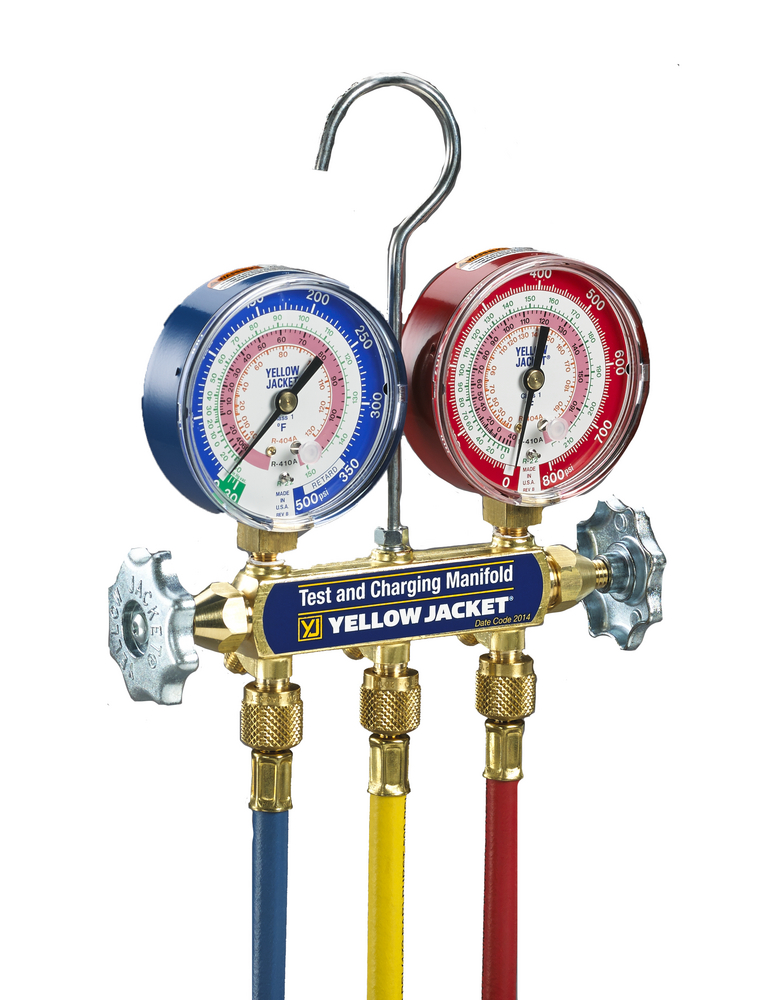 Vacuum Pump (R93760)
The capabilities of the Yellow Jacket SuperEvac PLUS II make it the best vacuum pump for refrigeration and AC applications. The Brushless DC (BLDC) Motor incorporated in the next generation YELLOW JACKET® SuperEvac® PLUS II Vacuum Pump provides key advantages over existing AC technology vacuum pumps. High torque and high efficiency define the ultimate performance in the most reliable vacuum pump. Able to function in extreme low voltage conditions and field rated to 15 microns, the SuperEvac® PLUS II is always ready. The easy-to-carry, lightweight design is available in 4, 6, 8 and 11 cfm models.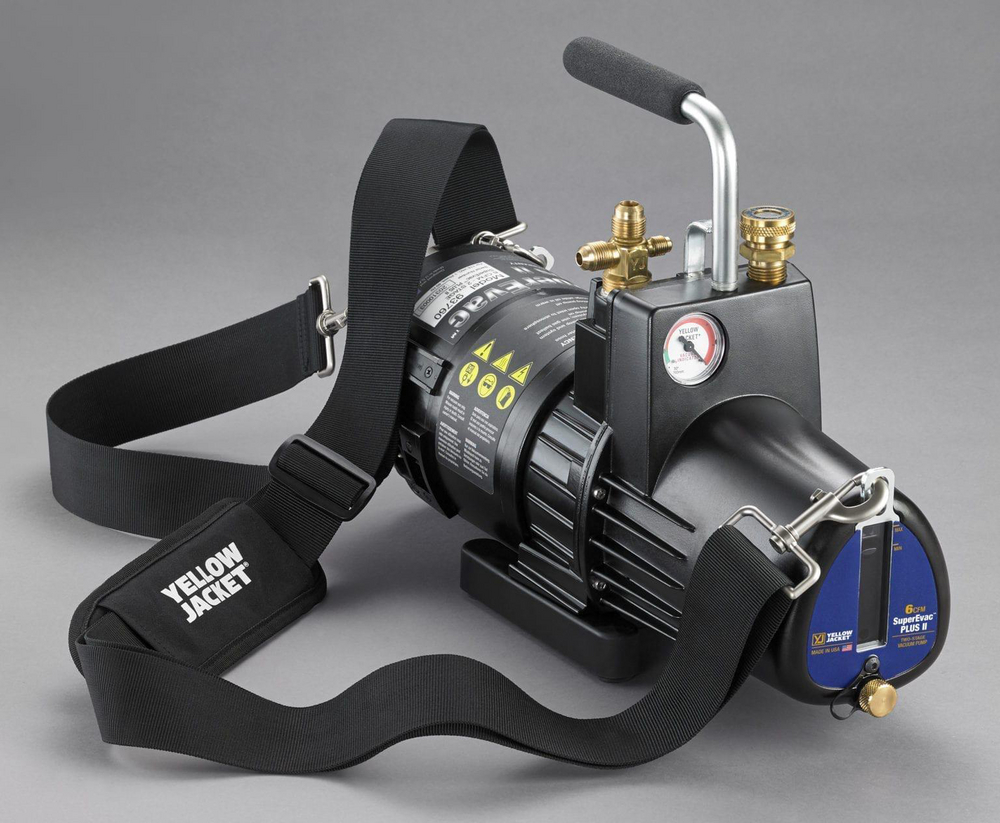 Leak Detector (R69320)
Identifying the smallest leaks is fast and easy. The Yellow Jacket AccuProbe IR detects all CFC, HCFC, HFC and HFO refrigerants, including R-134A, R-404A, R-410A and R-1234YF. The SmartAlarm® LED shows the size of the leak on a rising scale. Coupled with two modes for sensitivity gives the AccuProbe™ IR the ability to locate a leak of any size.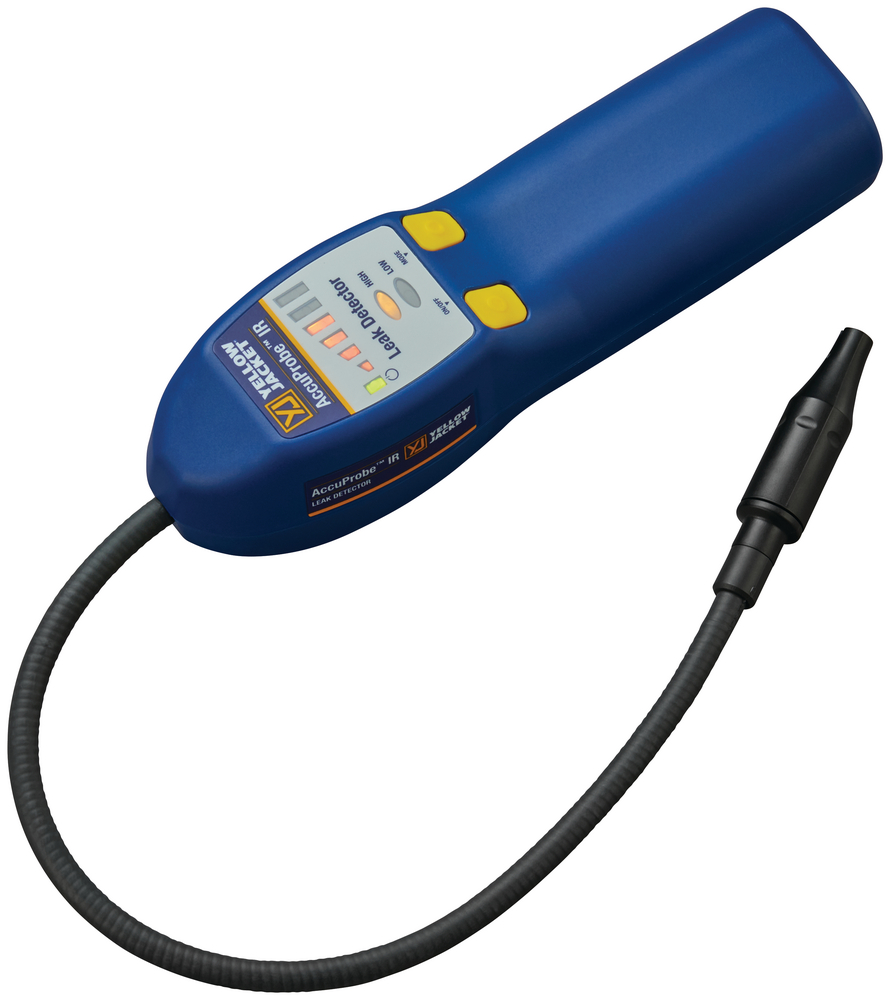 ---