July 20, 2023
RectorSeal RSH-50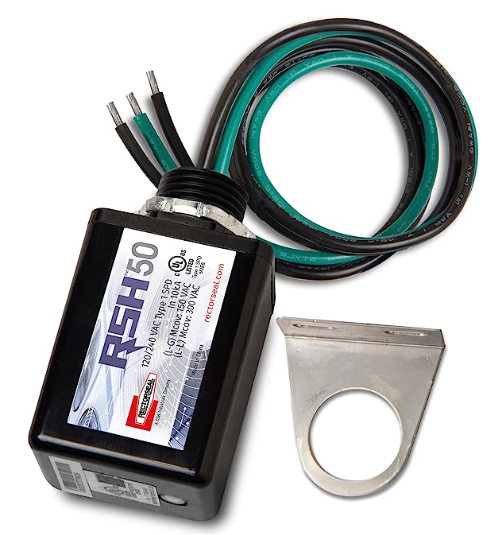 Did you know that the average home has $15,000 worth of equipment that is at risk of begin destroyed by a power surge? Reliable surge protection serves as inexpensive insurance for your homes HVAC equipment. With RectorSeal's low-cost surge protection device, the RSH-50, homeowners can ensure their systems are protected from unexpected power surges that can cause system downtime or result in costly repairs.
WHY CHOOSE RSH SERIES?
Long-Lasting Gas Discharge Tube Technology
Unsurpassed Industry Product Warranty
Green LED Easily Indicates Protection
Weather-Rated under NEMA 4
Fits All Single-Phase Units
UL 1449 Listed
NEC's highest Short Circuit Current Rating (SCCR)
RoHS Compliant
Capable of withstanding a maximum discharge of 50kA and with a short circuit current rating of 200kA, the RSH-50 offers some of the toughest surge protection on the market. To further back up their product, RectorSeal offers a lifetime warranty on the device and offers 5-year protection on the connected equipment (up to $5,000).
Click below for additional product information and to check pricing & availability at a location near you.
---