May 12, 2023
Honeywell Home T10 Pro Thermostat
The Honeywell Home T10 Pro Thermostat is the perfect smart thermostat to allow your customers to take control of their home.
Sense the temperatures and humidity in the places that matter most with the T10 or T10+ Pro Smart Thermostat. Focus on the rooms you choose by adding Smart Room Sensors and setting a schedule, or let the sensors respond to your lifestyle. T10+ kits with EIM allow you to control more stages and IAQ products without running wires.
The T10 or T10+ Pro Smart with RedLINK® 3.0 Room Sensor allows homeowners to prioritize comfort in the rooms that matter most, using time-based scheduling, motion detection or geofencing. Priority settings optimize comfort by using sensors in the areas of the house where people are.
The T10 Pro from Honeywell Home features:
Smart WiFi thermostat with RedLINK® 3.0 technology
Color graphical LCD touchscreen display
Configurable daytime and nighttime backlight settings
Up to 3H/2C Heat Pump or 2H/2C Conventional
T10+ models can be used with Slab sensor
Up to 4H/2C Heat Pump or 3H/2C Conventional (T10+ with EIM)
Controls Humidification, Dehumidification, or Ventilation (all three with T10+ and EIM)
Demand Response Program availability
On-screen menus with familiar installer setup (ISU) steps
Optional geofencing
Flexible programming (7, 5-2, 5-1-1, 1, Off)
Location-based temperature control
Dual Fuel compatible
Utilizes the Resideo App
Works with Amazon Echo, Google Assistant, and more
ENERGY STAR® Certified
Supports WiFi 802.11 B/G/N 2.4 and 5 GHz
Dry contact alerts including system shut down with full drain pan alert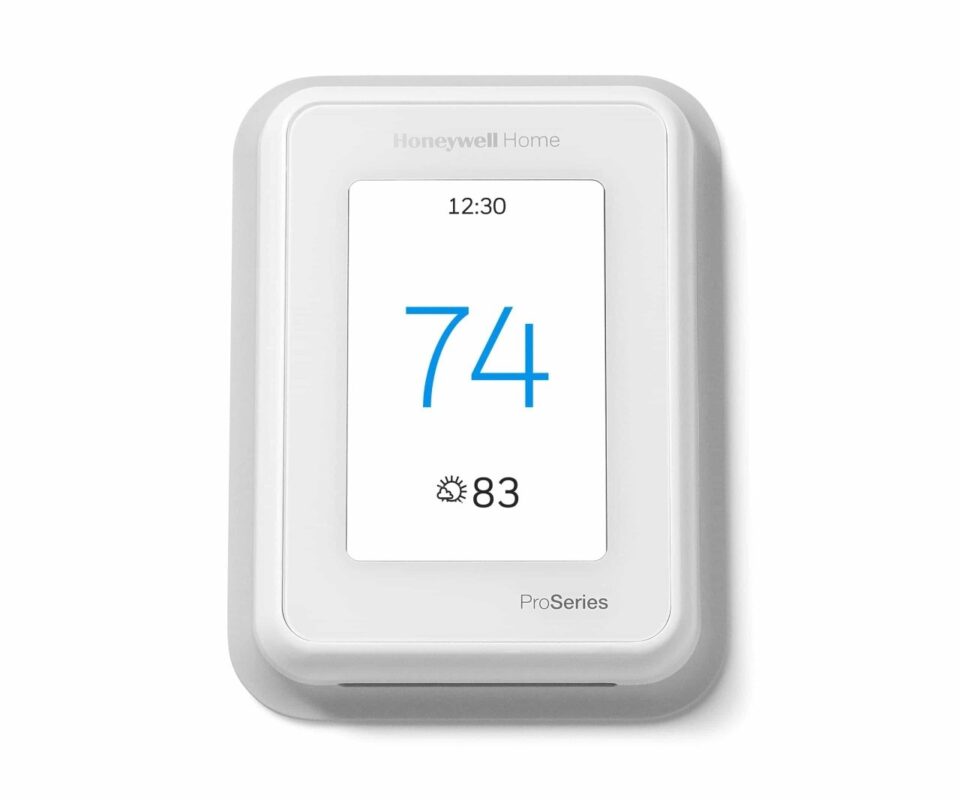 Shop the Honeywell home T10 Pro Here